Kindergarten students were working on adding to ten yesterday, and the first grade students were rolling dice to complete their spelling words.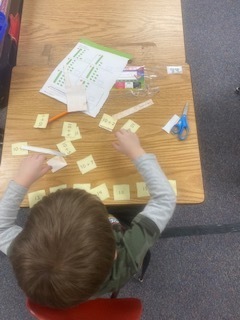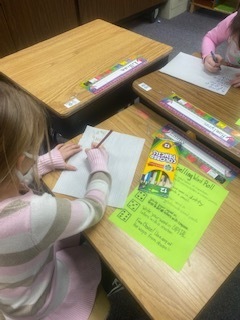 Alba Preschool Students were working on the five senses today in school.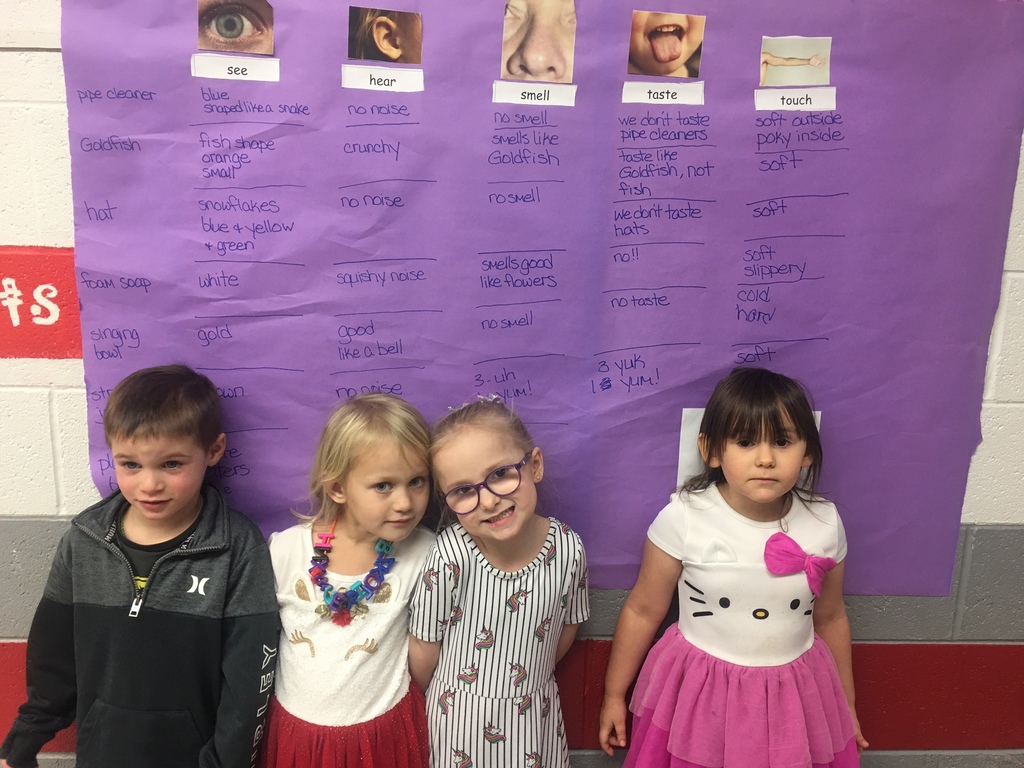 Valiant effort last against a good Mackinaw City team.
Alba Public School will be closed on Tuesday, January 11, 2022 due to road conditions.
Alba Public School will be closed Monday, January 10, 2022 due to poor road conditions.
Kindergarten and first grade students creating ant logs.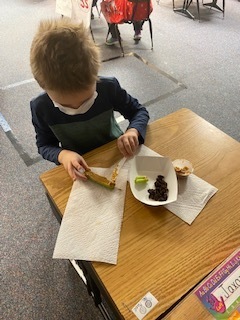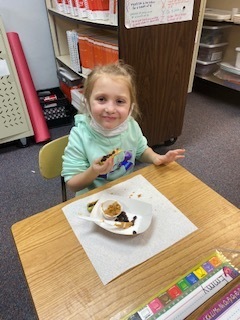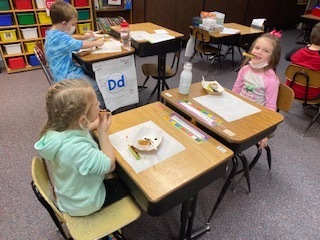 Kindergarten and first grade students utilizing shaving cream to work on numbers and letters.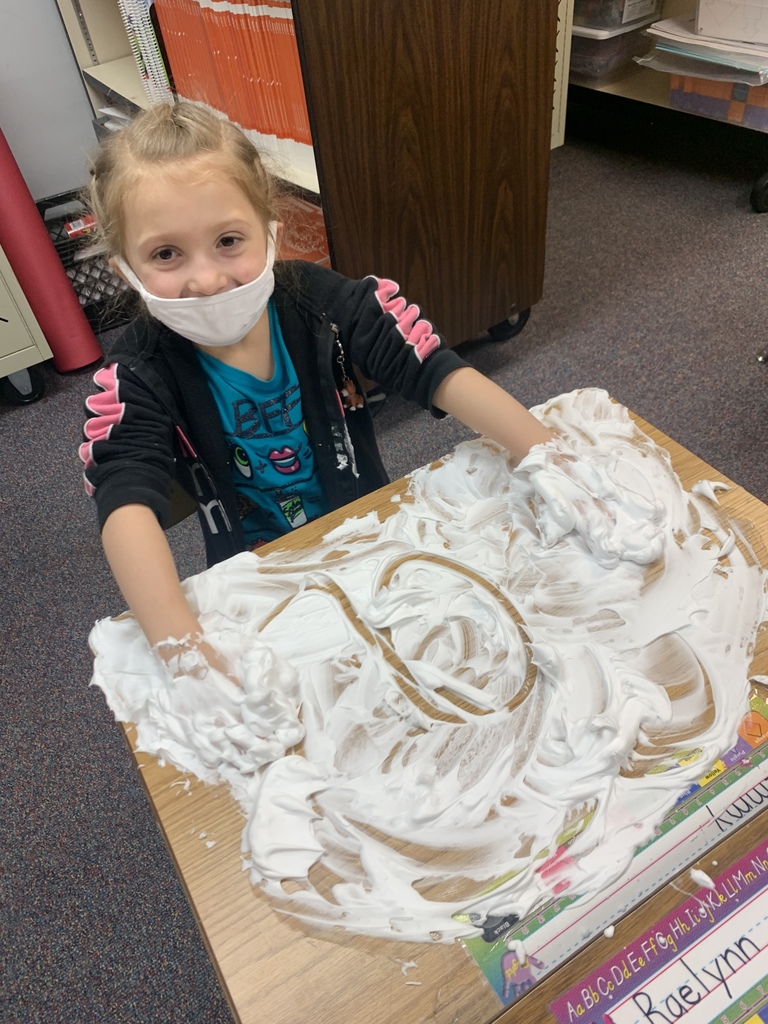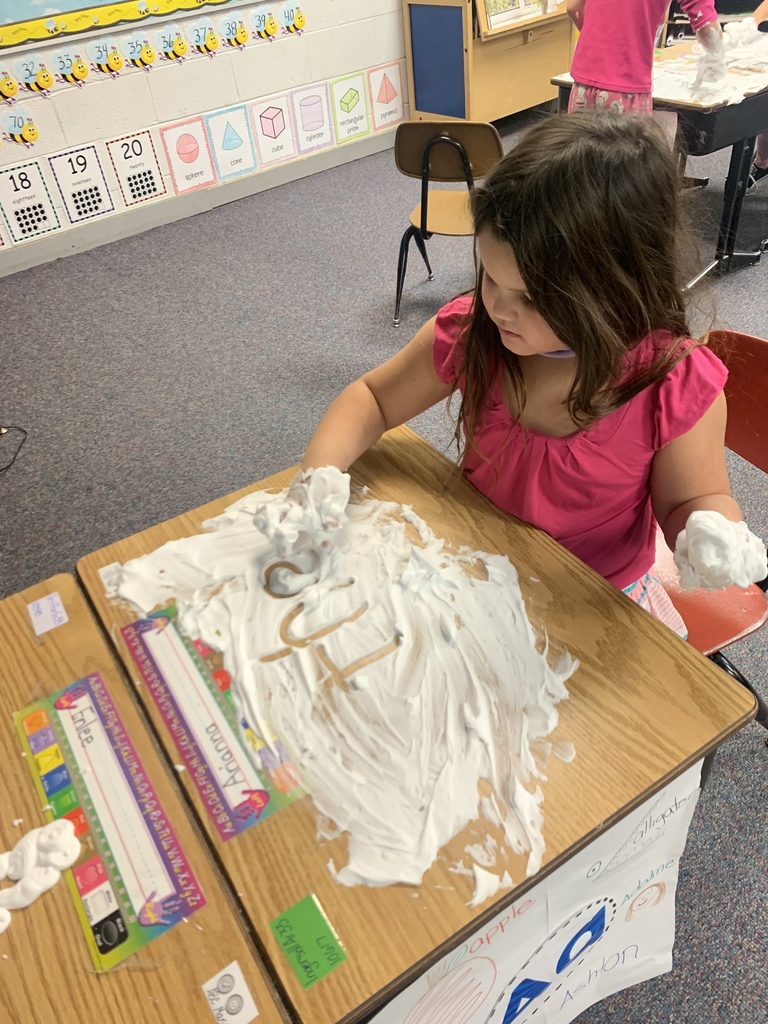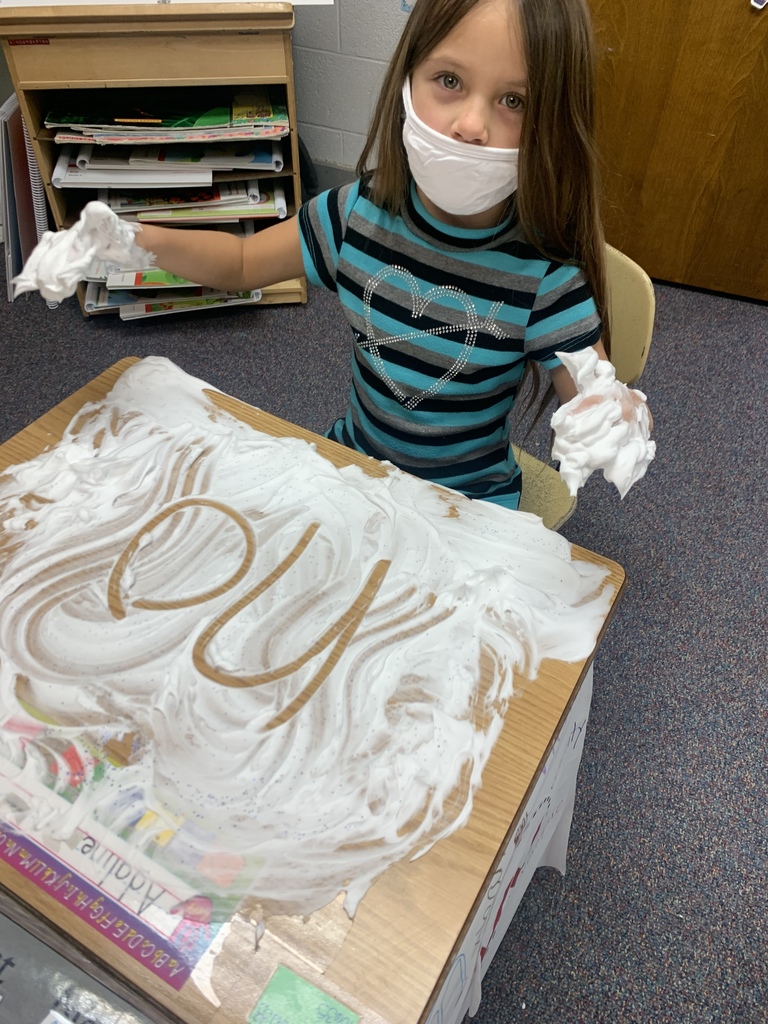 January 4, 2022 For Immediate Release For Further Information Contact: Rich Satterlee, Superintendent Alba Public School 231-584-2000
rsatterlee@albaschool.org
ALBA PUBLIC SCHOOL HONORS SCHOOL BOARD MEMBERS FOR ANNUAL RECOGNITION MONTH Alba Public School is joining 537 local and 56 intermediate school districts across Michigan to celebrate January as School Board Recognition Month. In another year full of challenges for public education, our school board members persevered through the adversity of 2021 to provide the best possible education for our students, celebrating School Board Recognition Month is one of the very small ways to express appreciation for all they do. School board members represent the views and priorities of their community in the complex system of maintaining and running a district's public schools. They also reinforce the principle of local control over public education, which is an important, highly valued aspect of education in Michigan. Too often, the efforts of school board members go unrecognized. The school board's main goal is to support student achievement. To achieve that goal, the board focuses on the following needs: • Creating a vision for what parents and citizens want their school district to become and how to make student achievement the top priority. • Setting standards for what students must learn and be able to do. • Assessing whether schools achieve their goals and whether students are learning. • Accounting for the outcomes of decisions and by tracking progress and reporting results. • Aligning the use of the district's human and financial resources. • Creating a safe and orderly climate where students can learn and teachers can teach. • Collaborating to solve common problems and to support common successes. • Focusing on continuous improvement by questioning, examining, revising, refining and revisiting issues related to student achievement. Even though we are making a special effort during January to show appreciation for our school board members, we recognize their contributions reflect a year-round effort on their part, No matter what challenges lie ahead for our district in 2022, our school board members will continue to govern to improve student achievement and provide exceptional education for all our community's children. The individuals serving Alba Public School and their term of service: Daryn Hoogerhyde – President -December 31, 2022 Peggy Stevens – Treasurer – December 31, 2024 Wayne Johnloz – Trustee- December 31, 2022 Beth Satterlee – Trustee- December 31, 2022 Rob Beagle – Secretary- 12-31-2022 Jim Marsh- Trustee- December 31-2022 Heather Bootz – Vice-President- Resigned December 2021
Alba Public School is planning on holding the postponed Christmas Concert on January 19, 2022 at 6;30 p.m. Please plan on attending to watch our youngsters perform.
The annual Christmas Concert scheduled for Tuesday, December 21, 2021 at 6:00 p.m. will be postponed. We currently have a number of staff out of the building ill and preparations for the concert have been delayed due to days off of school. Alba Public School intends on holding the Christmas Concert after the holiday break and will let our community know once a date has been established.
Alba Public School will be closed on Friday, December 17, 2021 due to a power outage. All evening events are cancelled and will be made up on Tuesday, December 21, 2021 at 6:00 pm
Alba Public School will be closed Thursday, December 16, 2021 due to a power outage
Alba Public School will be closed on Tuesday, December 7, 2021 due to secondary road conditions.
Alba Public School will be closed on Monday, December 6, 2021 due to weather conditions.
Alba kindergarten students made the first snowman of the school year during recess.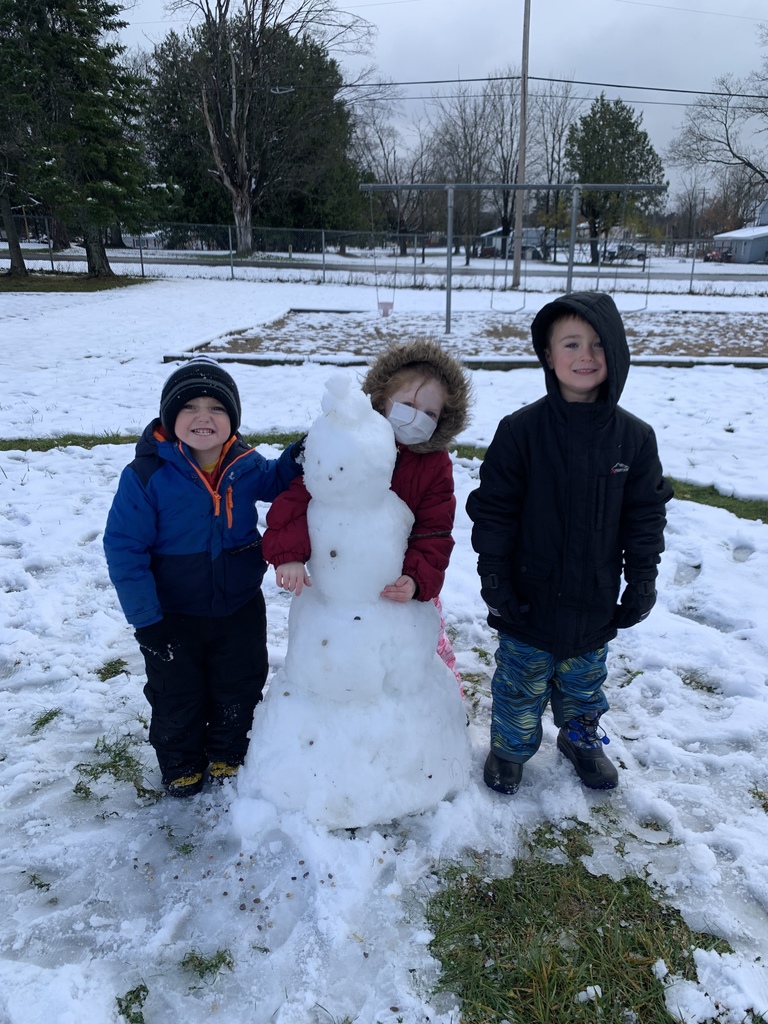 Alba Public School continues to have staff who have positively contracted COVID and are currently in quarantine. These quarantines will spill into next week and will leave us short staffed. our intention is to still open for school with students, but we ask your cooperation in keeping any child who is not feeling well home and reporting it to the office. We will continue to monitor the situation and as always will keep the safety of our students as a priority in decision making.

This is a COVID closure schedule for grades 7-12.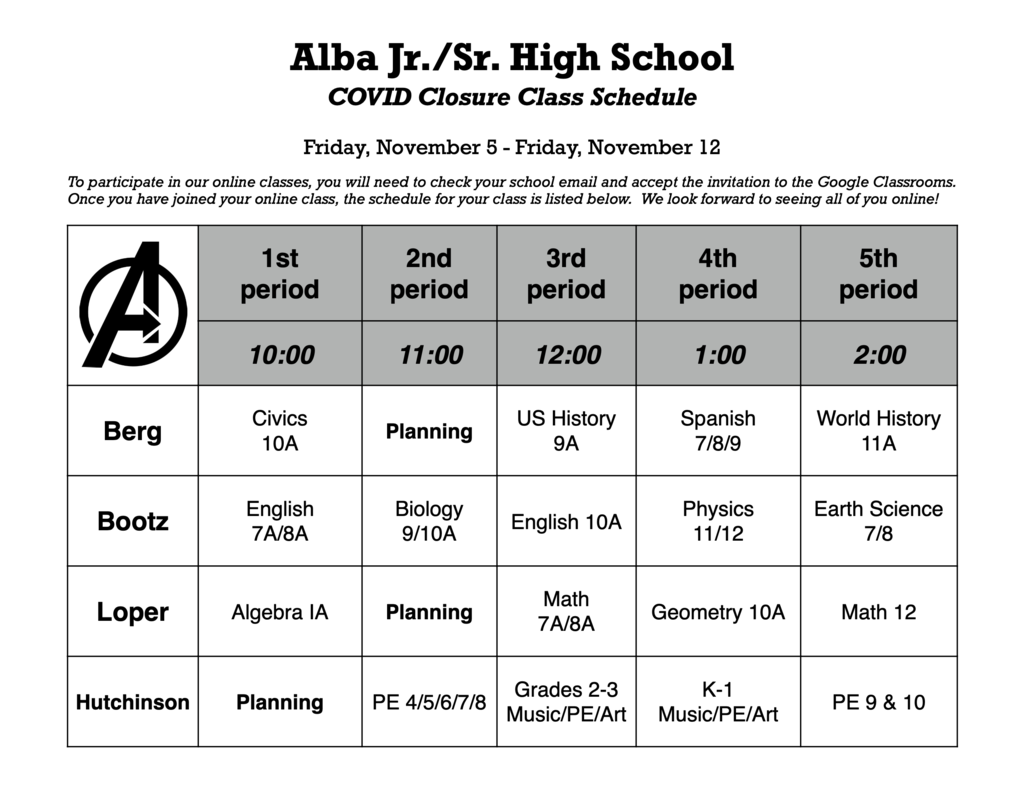 Today, November 4, 2021 Alba Public School had several positive cases of COVID in the building. Either through parent notification or antigen testing we were advised of this information. Given the MDHHS guidelines for handling positive cases and close contacts we will have numerous students out of school for the next seven to ten days. The number of students out of school will cause the district to fall below the 75% attendance requirement. As such, Alba Public School will be closed to students and will begin distance learning on Friday, November 5, 2021. Students had their materials and Chromebooks sent home with them today and should start distance learning tomorrow. We will return to school on November 15, 2021.
With the uncertainty of winter weather and potential COVID shutdowns during the current school year, the faculty and staff debated and agreed to alter the school calendar for the current school year at last night's Leadership Meeting. Instead of beginning Christmas Break on December 20, 2021 we are going to have school three days that week from December 20 to December 22, 2021. This will allow us three school days of instruction to count in case of bad weather or future COVID shutdowns. In addition if we do not utilize these days, we will be able to get out of school three days earlier at the end of the school year.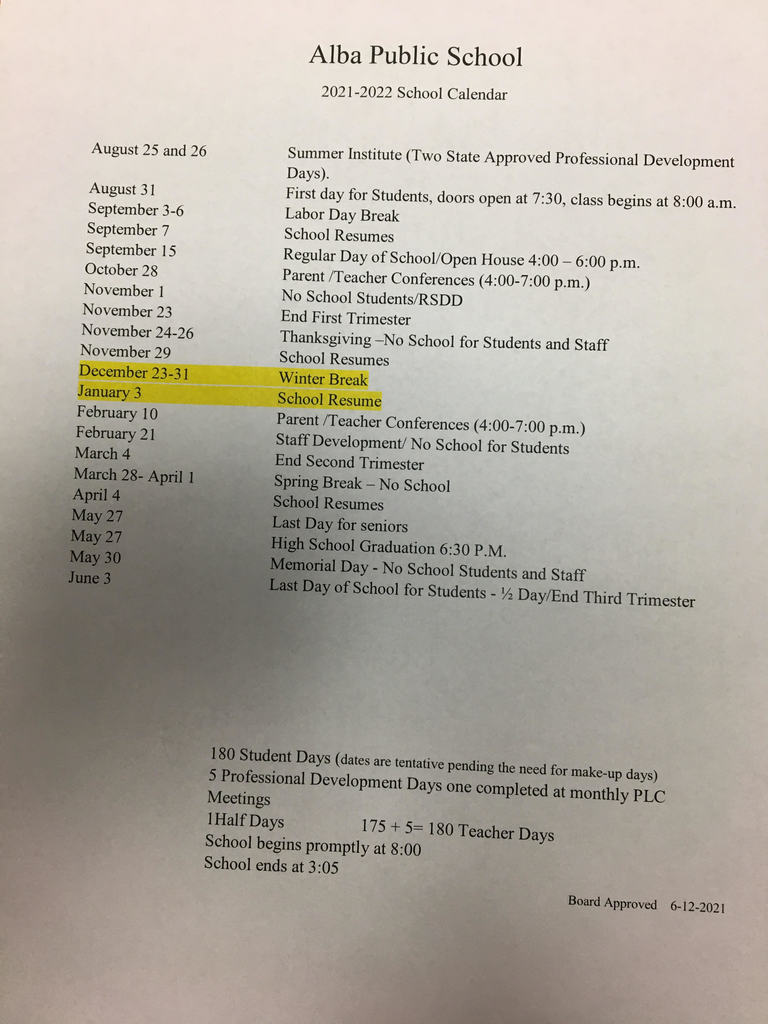 Kindergarten/First Grade Students working hard.