Alba kindergarten students made the first snowman of the school year during recess.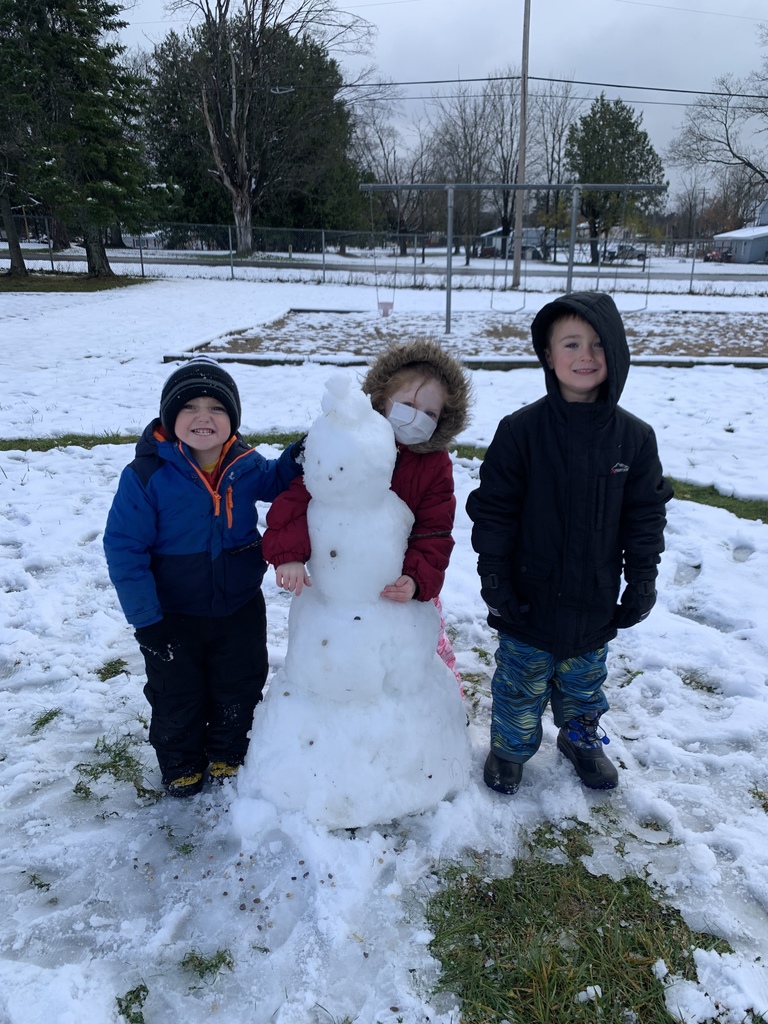 Alba Public School continues to have staff who have positively contracted COVID and are currently in quarantine. These quarantines will spill into next week and will leave us short staffed. our intention is to still open for school with students, but we ask your cooperation in keeping any child who is not feeling well home and reporting it to the office. We will continue to monitor the situation and as always will keep the safety of our students as a priority in decision making.

This is a COVID closure schedule for grades 7-12.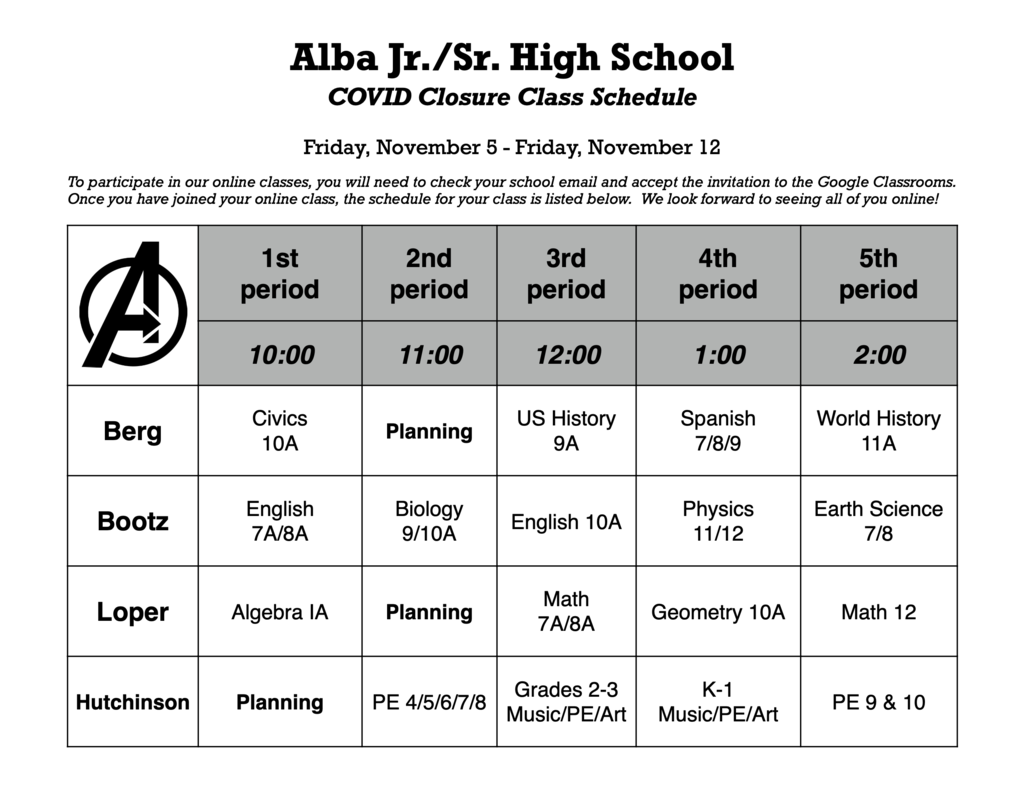 Today, November 4, 2021 Alba Public School had several positive cases of COVID in the building. Either through parent notification or antigen testing we were advised of this information. Given the MDHHS guidelines for handling positive cases and close contacts we will have numerous students out of school for the next seven to ten days. The number of students out of school will cause the district to fall below the 75% attendance requirement. As such, Alba Public School will be closed to students and will begin distance learning on Friday, November 5, 2021. Students had their materials and Chromebooks sent home with them today and should start distance learning tomorrow. We will return to school on November 15, 2021.
With the uncertainty of winter weather and potential COVID shutdowns during the current school year, the faculty and staff debated and agreed to alter the school calendar for the current school year at last night's Leadership Meeting. Instead of beginning Christmas Break on December 20, 2021 we are going to have school three days that week from December 20 to December 22, 2021. This will allow us three school days of instruction to count in case of bad weather or future COVID shutdowns. In addition if we do not utilize these days, we will be able to get out of school three days earlier at the end of the school year.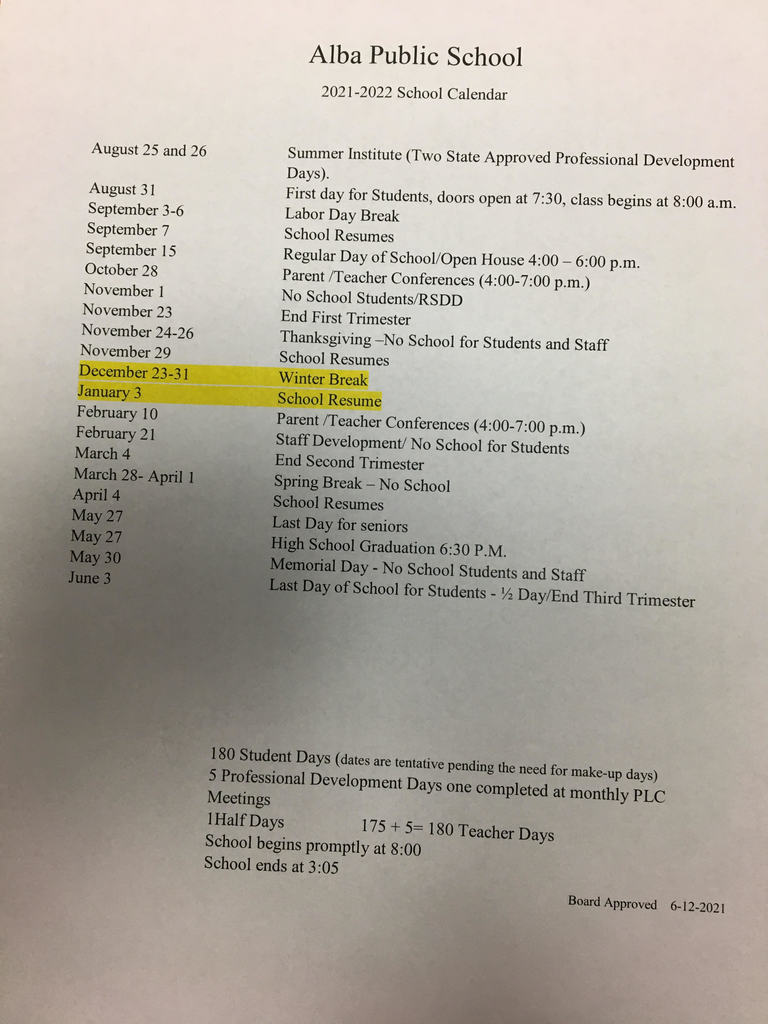 Kindergarten/First Grade Students working hard.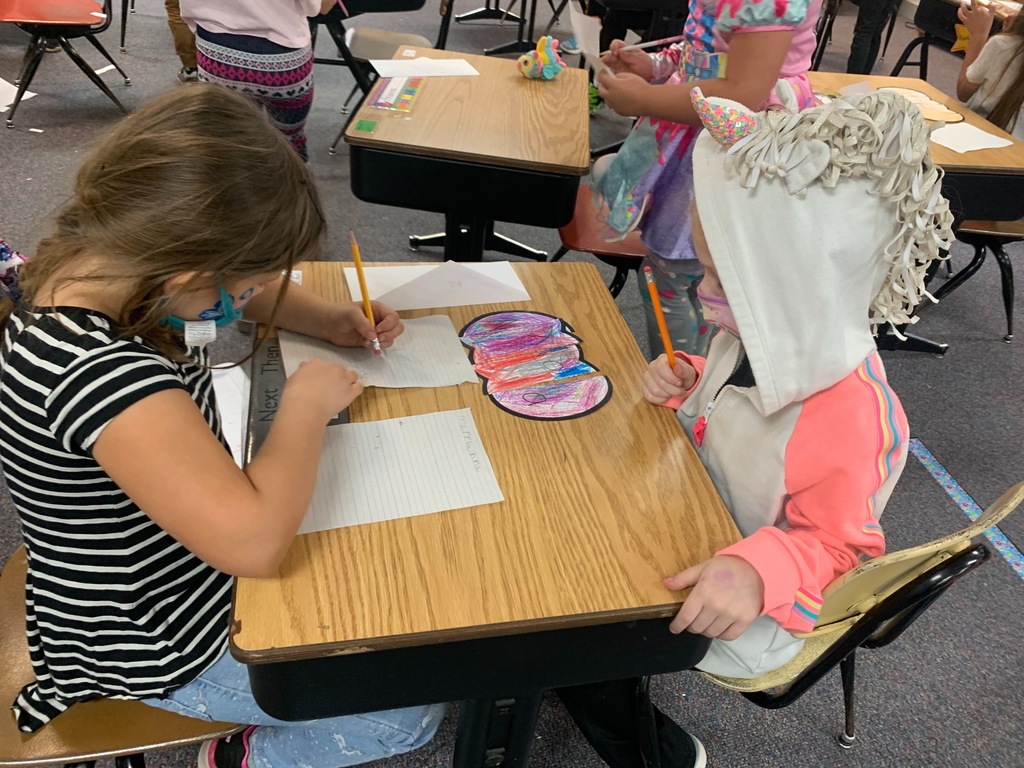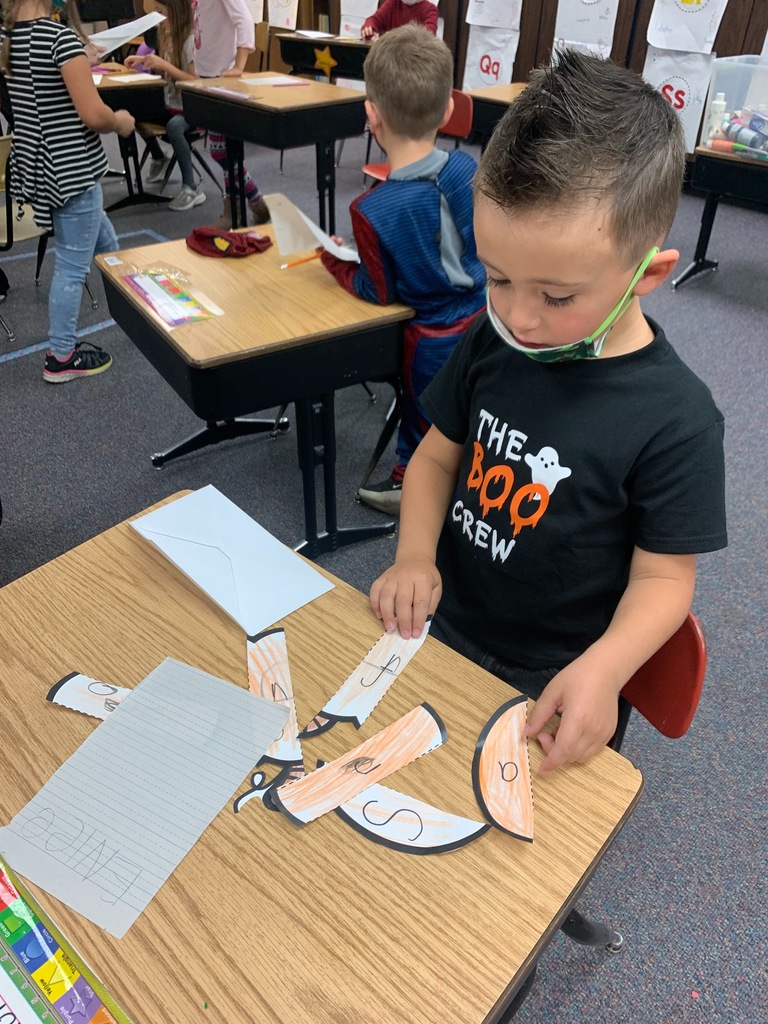 Alba Kindergarten and First Grade students painting pumpkins on Friday, prior to the Trunk or Treat.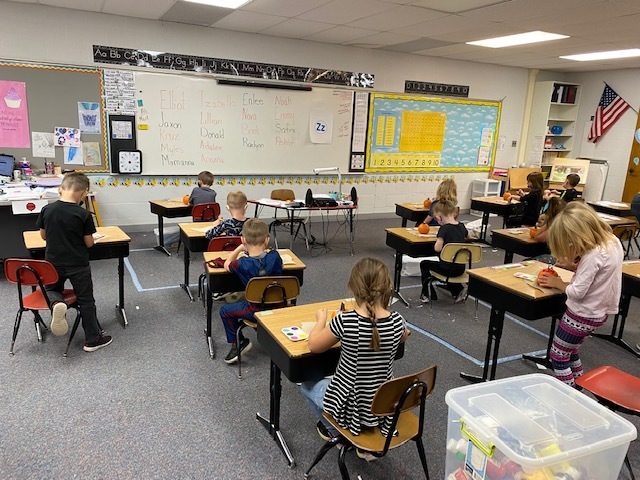 As a reminder to our parents and community. Monday, November 1, 2021 Alba Public School will be closed to students for Regional Staff Development Day. Thank you for your cooperation as we meet.
Batman's mom at B.C. Pizza in Gaylord provided the preschoolers with a delicious lunch for their Halloween celebration.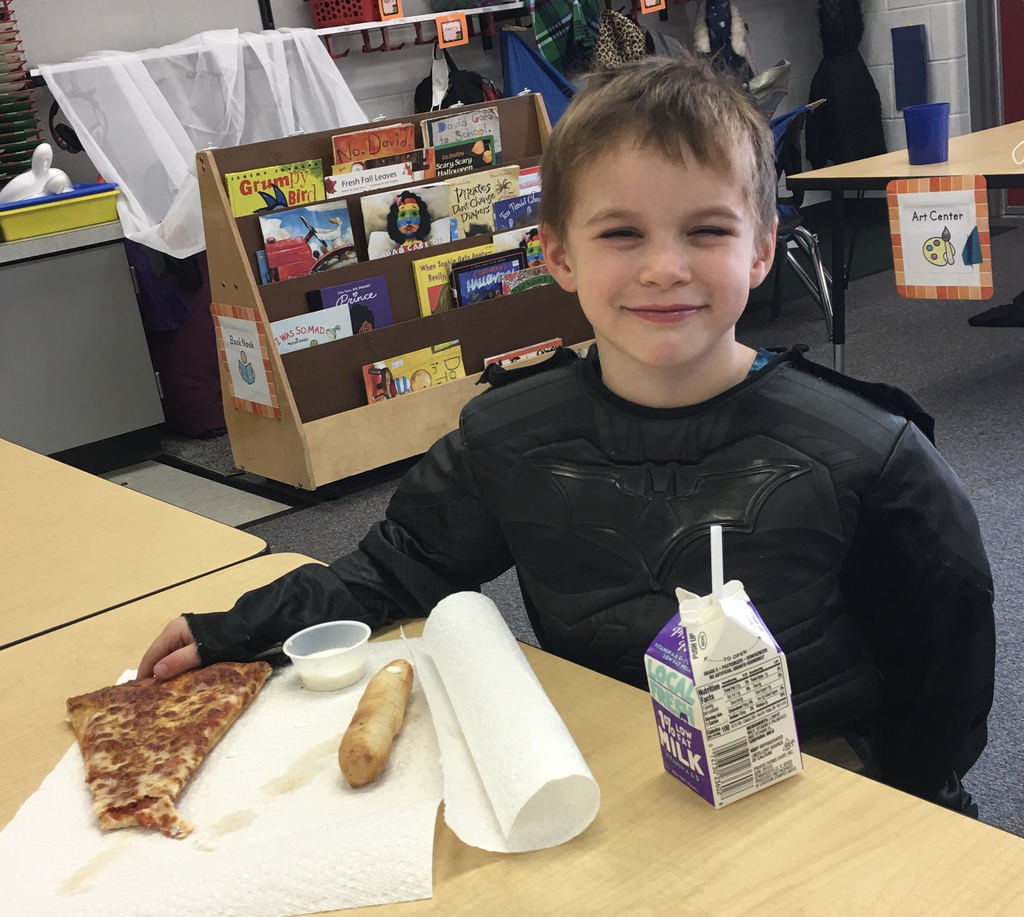 Alba Public School's Trunk or Treat and Halloween Parade. Friday, October 29th starting at 2:15 p.m.
On Thursday, October 28, 2021, Alba Public School will be hosting Parent/Teacher Conferences for the first Trimester. The building will be open from 4:00-7:00 p.m. for parents to come and meet with their child's teacher. We look forward to seeing all of you.
Beginning on Wednesday, November 3, 2021 Alba Public School will have a school nurse/liaison in the building each week on Wednesdays. The nurse assigned to Alba Public School is Heather Schrems. She has written a short biography about herself to share with those at the school and in the community. I am Heather Schrems, Public Health Nurse, employed with the Health Department of Northwest Michigan (HDNW). I have worked with HDNW just shy of four years. I am the new school nurse for Alba Public Schools. I worked with many programs including Women, Infants, and Children (WIC), Maternal Infant Health Program (MIHP), immunizations, WISEWOMAN, communicable disease (CD), and as the COVID school liaison for Antrim and Otsego counties. I have experience in medical-surgical unit, recovery and outpatient surgery, and wound care. I received my Associate of Science in Nursing degree from Kirtland Community College, and my Bachelor of Science in Nursing degree from Ferris State University. My passions include health and wellness and prevention of illness. It is my mission to help others. I live in Gaylord and I am a mother of three children. My hobbies include walking/hiking, strength training, attending and playing sports with my children, flower gardening, cooking, and spending quality time with family and friends. Please welcome her to the building when you see her.
This evening, October 25, 2021 at 5:30 p.m. Alba Public School will be hosting Parent's Night for our fall athletes. Please stop into the gym, share in the activity an d watch the middle school basketball game.
Alba Public School will be sending home pictures from picture day this week. We will hold retakes on Tuesday, November 2, 2021 for those in need.
Today our preschoolers at Alba Public School used Model Magic and toothpicks to build shapes and other structures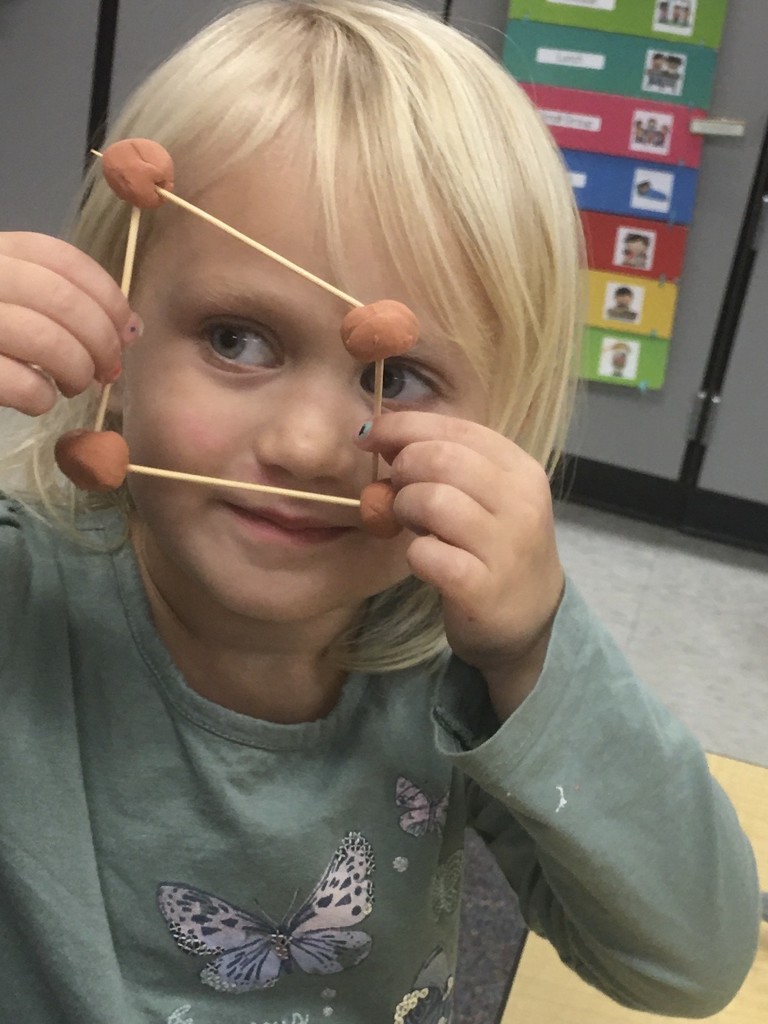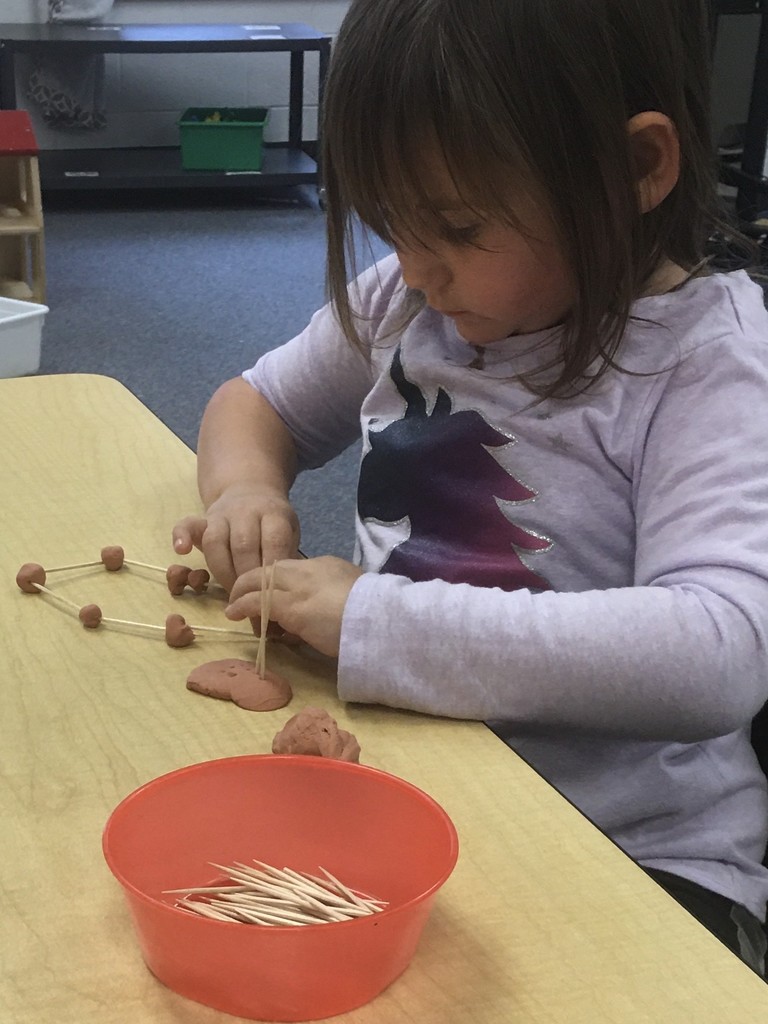 Great job to our varsity girls volleyball team tonight. We beat Vanderbilt 22-25, 25-14, and 15-12 in the first match. In the second match we beat Alanson 25-22, 25-12. Nice teamwork ladies!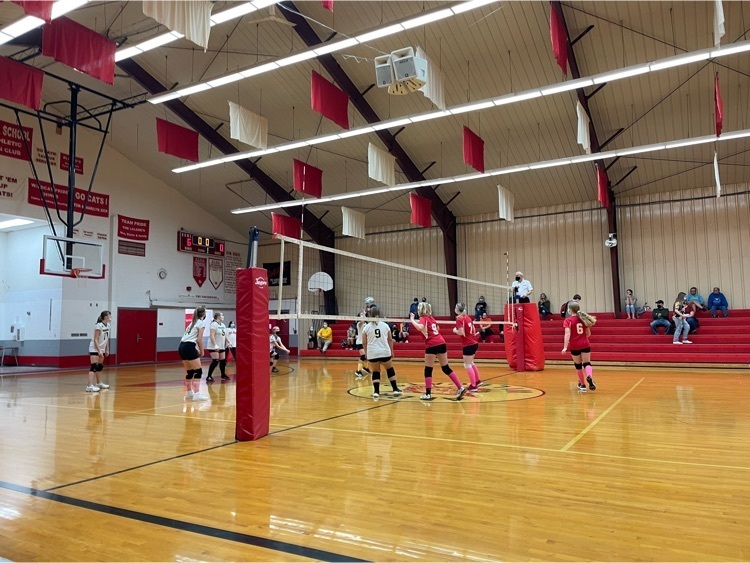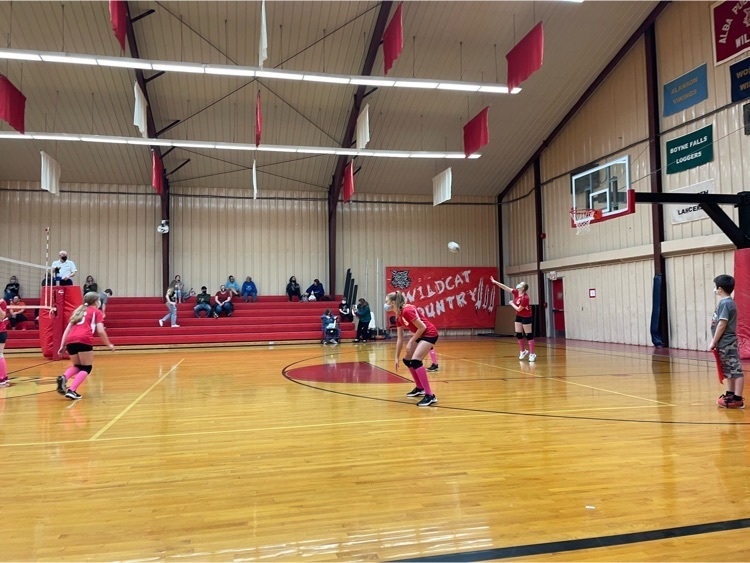 The Kindergarten and First Grade students recently completed an activity on sharing. These are a few pictures of the kids completing the activity.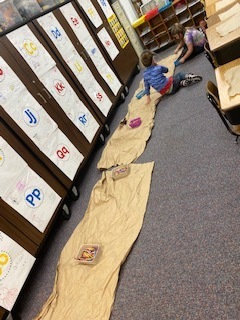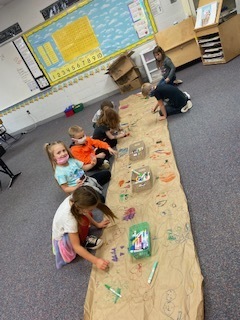 Congrats to our junior high basketball team for their decisive victory over conference rival Boyne Falls last night. The Wildcats beat the Loggers 42-14!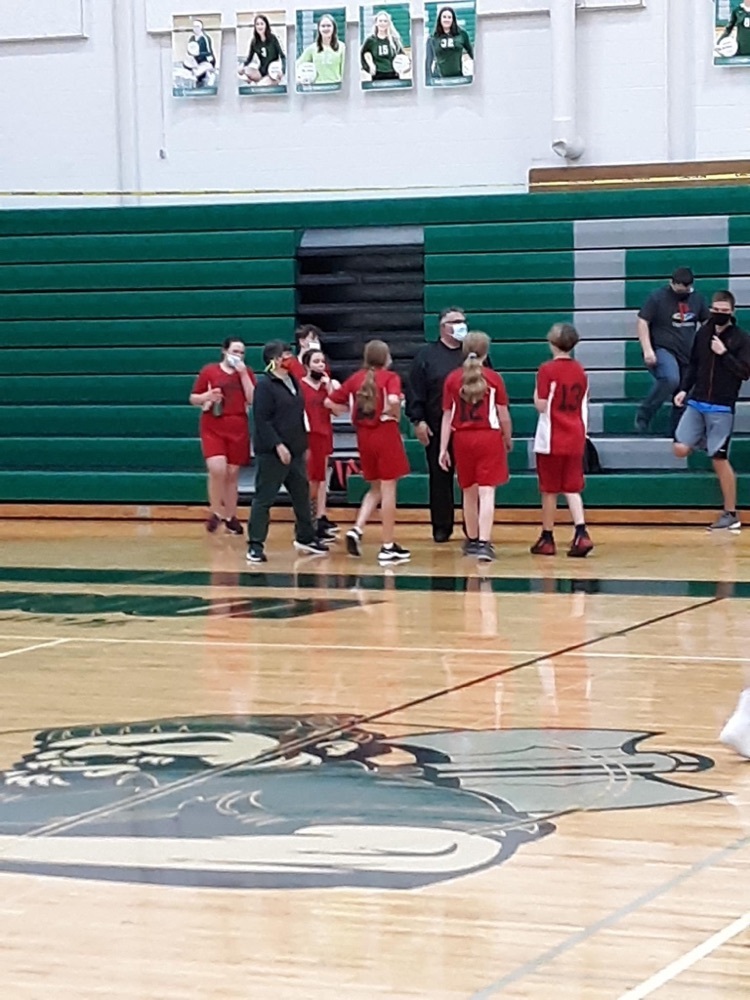 Alba Public School is pleased to announce our reopening of school following our COVID-19 closure the past week. The school has not heard from the Health Department or a parent that further cases of COVID have impacted our students. As such, we will reopen school on Monday, October 18m 2021. We ask that you continue to monitor the health of your student and keep them home if they are not feeling well. The district would like to thank all of you for your cooperation during the recent shutdown.
As a reminder for students and parents, this week during the Alba Public School closure due to COVID, we will be passing out lunches daily beginning at 11:15 until 12:15. If you would like your child to have one of these lunches, please stop by the back entrance of the school near the gymnasium and we will pass them out. If you are on the bus route and need the lunch delivered, please call the school so we can schedule a delivery.