During the evening of October 6, 2021 Alba Public School was contacted by a parent indicating her school aged children were positive for COVID. These students had been in school during the school day and for most of the first week of October. Due to the ages of the children and the potential for exposure across much of the Alba Public School building and on our bus run, we believe it would be best to cancel school from October 8th though October 15th with school resuming on Monday, October 18, 2021. With the closure of school on October 7th, this will allow a full eleven days of isolation/quarantine for our students. The health department is allowing students to return to school ten days after close contact if no symptoms have appeared. Please keep your student monitored for any health issues during the quarantine period and attempt to keep them isolated from others. For this reason, all school related activities during the closure period have been cancelled. On Friday, October 8, 2021, from noon to 3:00 p.m. Alba Public School will be passing out materials for remote learning at the high school entrance by the gymnasium. Please, stop by the building during this time frame so we can get your students the necessary items for remote instruction. During the closure, we will be delivering breakfast and lunch to our students who are typically bus riders. For those who are able, we ask that you pick-up student lunches daily at noon at the Jordan River Road entrance near the gymnasium. Alba Public School is trying to make the most out of a terrible situation. We want our students back in school as quickly as possible and we ask your assistance with keeping them safe and quarantined during the closure.
On Thursday, October 7. 2021 Alba Public School will be closed to complete COVID contact tracing. We will be working with the Health Department to reach out to patents whose student may have been exposed. I am sorry for the inconvenience.
On Thursday, October 7, 2021 the preschool for Alba Public School will be closed. This is due to inability find a substitute teacher to fill the vacancy for the day. We are sorry for any inconvenience.
Due to the recent events at Alba Public School involving positive COVID cases, we will be holding off on doing our first Community Luncheon of the school year. We are canceling the Community Luncheon for October 1, 2021 and are hopeful that we will be able to resume this function on October 29, 2021. In addition, we will be postponing our youth soccer games to be held on Saturday for at least one week while we continue to monitor the COVID issues in the building. Alba Public School apologizes for any inconvenience this might cause, but we feel for the safety of all, these steps are necessary.
On Tuesday afternoon and into the evening Alba Public School reached out and contacted the parents of all students who had a close contact with our COVID infected students. A review of the Health Departments requirements on how to deal with the close contact was completed and parents selected the option which best fit the needs of their families. If you were not contacted the Health Department does not feel your child had a close contact according to the guidelines. Alba Public School will continue to work with the Health Department and monitor the situation and inform our public should new items arise.
Today, Tuesday, September 28, 2021 Alba Public School was notified by three different families that their children were in direct contact with individuals who had contracted COVID. The Health Department has indicated that tw0 the students are indeed infected with COVID. The families in quarantine have students ranging from kindergarten through high school age. We are currently working with the Health Department to determine the best course of action for our students. It is the desire of Alba Public School to do what is needed to offer the safest learning environment for our students. Once further details are available, we will pass them along to all of you.
On Friday, October 1, 2021 Alba Public School will be hosting our monthly Community Luncheon. We invite members of the Alba community to stop by the building beginning at 11:00 a.m. and enjoy lunch with others in the community. We will be serving grilled burgers and fixings for a picnic type luncheon. Please feel free to join us if you are available.
As a reminder today from 4:00 p.m. to 6:00 p.m. Alba Public School will be holding our annual Open House. Come out to the school, have an ice cream, meet the faculty and staff. We look forward to seeing the entire community in the building this evening!
On Wednesday, September 15, 2021 from 4:00-6:00 p.m. Alba Public School will be holding the annual Open House. Please come out to the school, meet the teachers and staff, have an ice cream and help us kick off the 2021-2022 school year with a bang!

Great job today by our girls cross country team!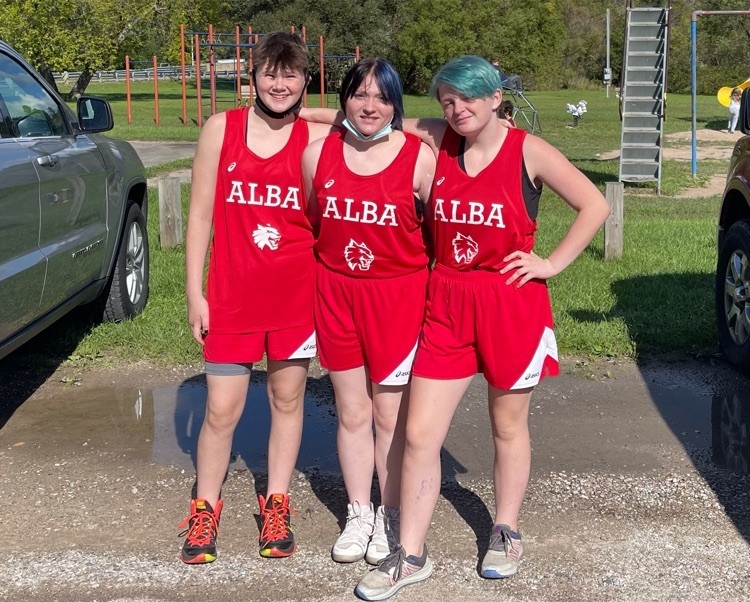 On Friday, August 27, 2021 late in the day, the Health Department of Northwest Michigan notified area schools that they were going to require all school districts to have students and adults masked as a safeguard against COVID-19 while at school. Despite the districts original desire to remain unmasked for the 2021-2022 school year, we must comply with the order from the NWMHD and will be requiring all students, staff and visitors to be masked when school starts on Tuesday, August 31, 2021. i apologize for this late notification and change in plans.

The school is looking for - Title 1 Paraprofessional Qualifications: 1. Possess knowledge and sufficient skills to assist children; 2. Completed at least 2 years of study at an institution of higher education, obtained an associate's degree or pass a skills test prior to employment; 3. Participation in professional development activities. Reports To: Title 1 Director. Performance Responsibilities: 1. Work with students who need help in language arts and math; 2. Work either one on one or in small group situations, done inclusively. Terms of Employment: Per Master Agreement. Evaluation: Performance of this job will be evaluated annually in accordance with Title 1 laws. Send resume and letter of application to: Rich Satterlee, Superintendent Alba Public School District PO Box 10 5935 Elm St Alba MI 49611. Start Date: August 31, 2021. Hours: 24 hours/week. Rate of Pay: $10.60 per hour (after 60 working day probation period). Application Deadline: August 13, 2021 at 3:30 p.m.

It's time to enroll your pre-school aged children!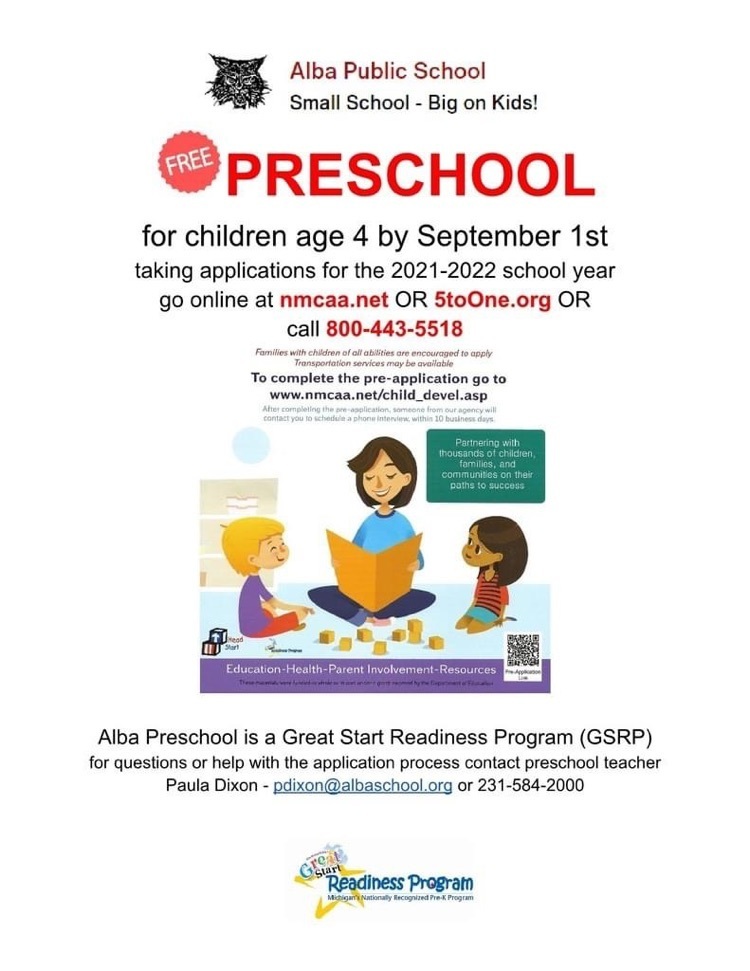 If you have a young student Alba Public School would love to educate them!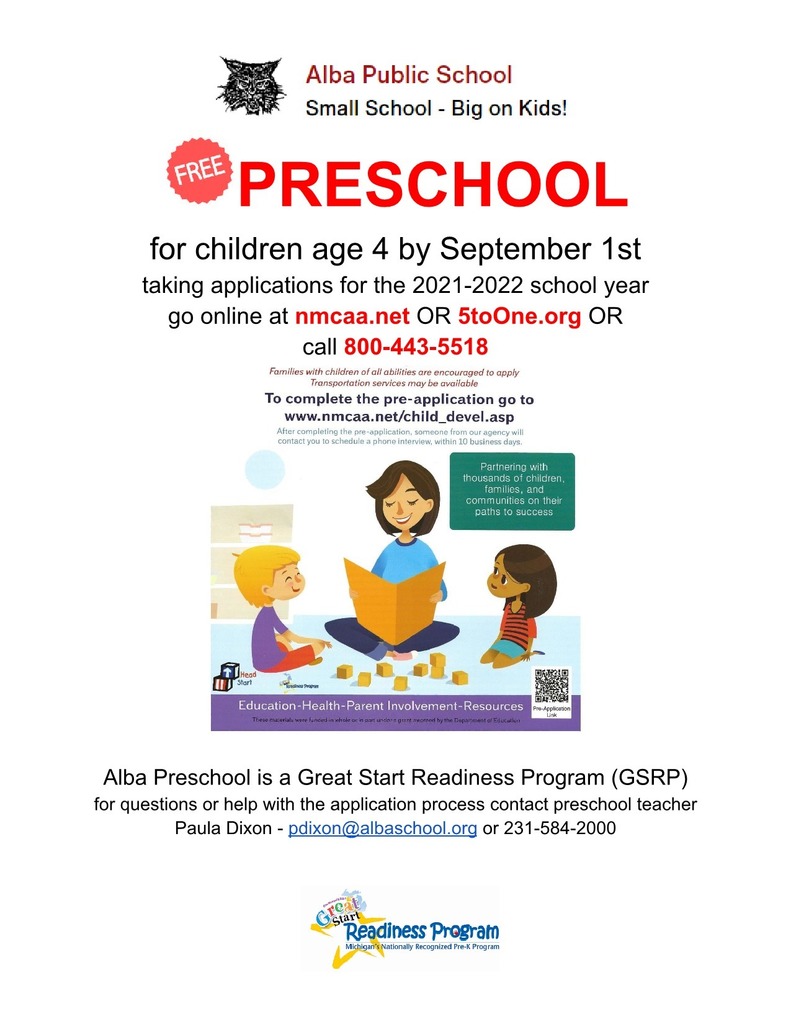 Lily Giffor was awarded her 2nd year National Youth Physical Fitness Program of the Marine Corps League certificate for Excellence in situps, 58 in 2 minutes & her time of 1:11 minutes in the 300 yard run. She also won the 5th & 6th grade Badminton Championship. Kelleigh Kinnie was awarded her 1st National Youth Physical Fitness Program of the Marine Corps League certificate for Excellence in situps, 61 in 2 minutes. She also did 15 push-ups.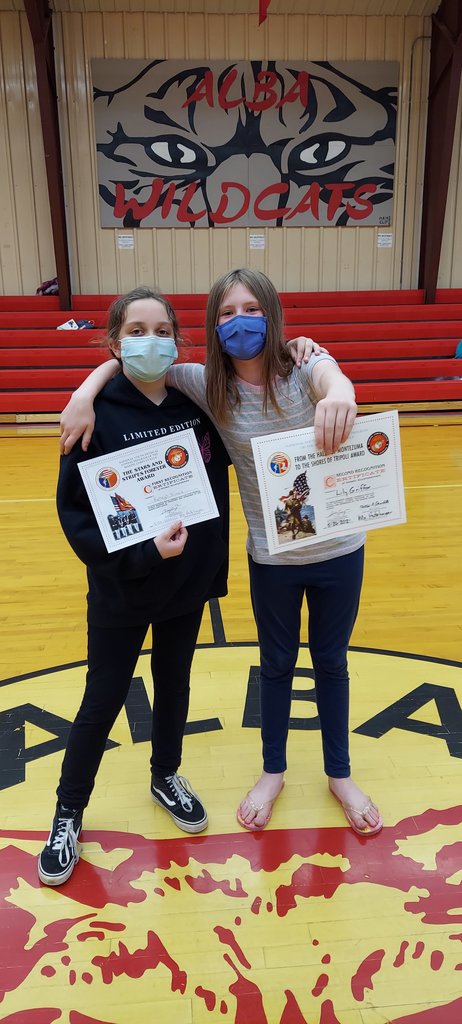 During gym class the past few days the Alba Public School students have been playing putt putt golf.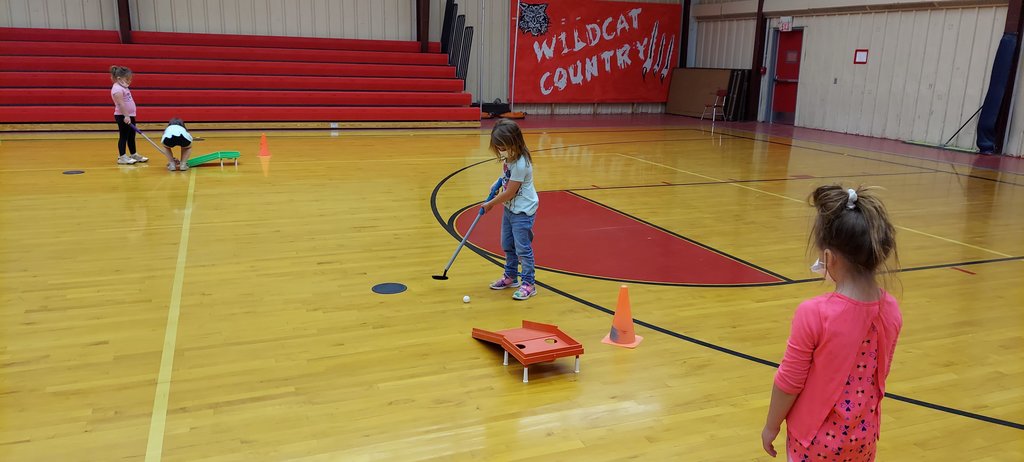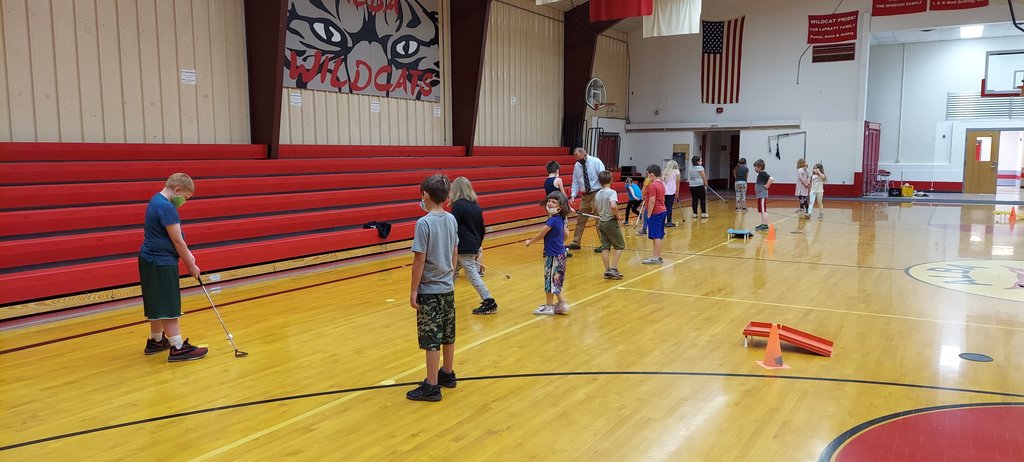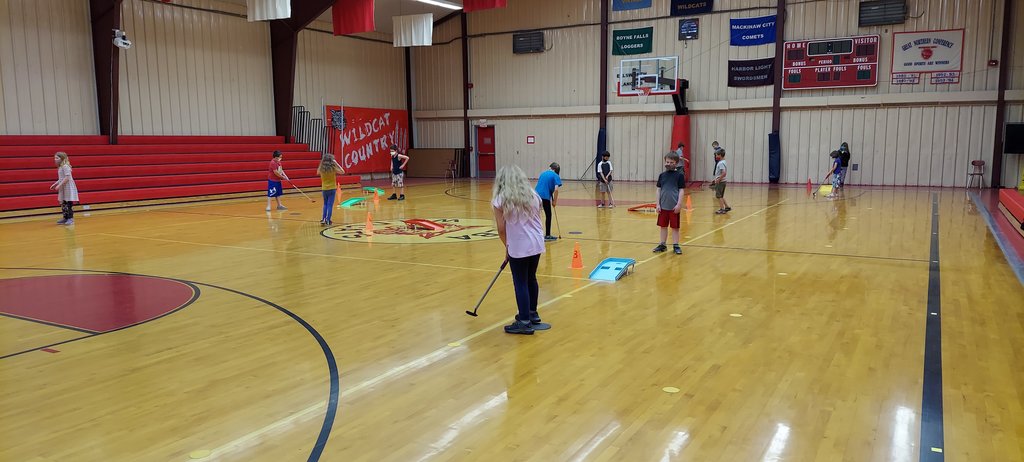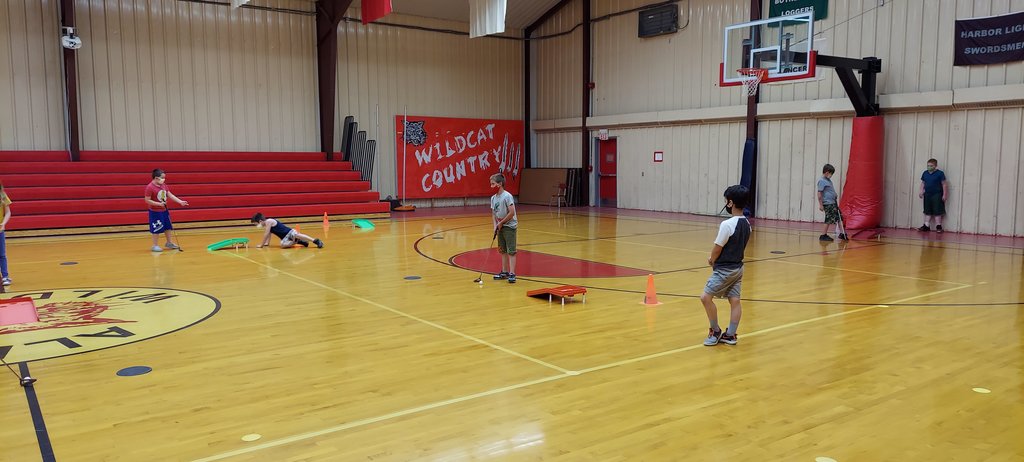 Alba Public School will conclude the 2020-2021 school year on June 2, 2021 with a half day of school. We invite the entire community to come to the school for an end of the year picnic of hot dogs and sausage. Lunch will begin at 11:45 a.m. If you plan on picking-up your student from school dismissal will be at 11:45 a.m.
On Thursday, May 6, 2021 from 3:00 - 7:00 p.m. Mrs. Sircely and Mrs. Dixon will be hosting preschool and kindergarten roundup for the 2021-2022 school year. Please feel free to stop in and see them during these times to enroll your little student for the coming school year. If you are not able to attend, please call the office at 231-584-2000 so we can arrange a time for you to come in.

This Thursday, May 6th is Alba Public School's Pre-School and Kindergarten Round-up! Times are from 3:00 - 7:00 pm. Please come and register your child for school next year!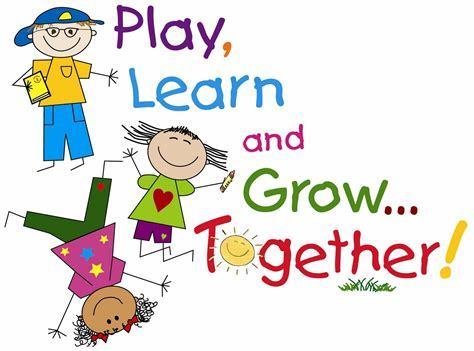 Alba Public School's Preschool will be closed on Thursday, April 22, 2021. Unfortunately the district could locate a qualified substitute teacher to fill the position for the day during Mrs. Dixon's absence. The preschool will reopen on Monday, April 26, 2021 as scheduled.